Year Round Workshops
The Marshfield Fair offers daily opportunities for fairgoers to educate themselves on agricultural and horticultural topics. This page is dedicated to the workshops that happen the rest of the year at the fairgrounds.
Contact the market manager at
manager@marshfieldfarmersmarket.org
781-635-0889
Garden Planning: Annual Vegetables & Cut Flowers
Sunday, March 31
10:00 am-12:00 pm
$30 single / $55 couples
Spring into planting season with a strong plan! In this participatory workshop, we'll learn organic strategies for small-scale gardening from succession planting to season extension. Let's maximize harvests while caring for our soil. Bring your garden dimensions as the class will also sketch garden plans and create planting schedules for your specific site. Gardeners of all experience levels are welcome.
Workshop will have a lecture section and then will break into groups for planning out your individual garden plots.
NOTE: If you also have soil test data or type (sandy vs. clay etc) and sunlight information (full sun, part sun, afternoon sun, shady etc) that data will help improve your plan.
Attendees should be able to go home with a plan that fits his/her garden space and experience level.
Your Educator:
Erika Rumbley is a grower specializing in greenhouse production, organic land care and cut flowers. Erika serves as the Greenhouse Manager at The Isabella Stewart Gardner Museum growing a diverse collection of plants from orchids to woody shrubs. As a Co-Founder and Director of The New Garden Society, Erika gardens alongside students in a prison yard south of Boston on Monday afternoons. Erika is a graduate of Vassar College, with an Honors BA in Environmental Studies and is the recipient of numerous fellowships including the Helen Dwight Reid Fellowship for service on The Crow Indian Reservation. Since her first farm apprenticeship in 2005, Erika has grown cut flowers, fruit and vegetables on farms and nurseries in New York, Rhode Island and Massachusetts. She honed her skills as a grower as the Greenhouse Manager at Langwater Farm from 2014-2017. In a parallel vein, Erika has served a range of land-based non-profits as a facilitator and adult educator, including Southside Community Land Trust, Boston Natural Areas Network and The Trustees of Reservations.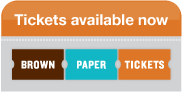 Alternatively you may register by calling with a credit card 781-635-0889 OR sending an email (at top of page) to the manager and then mailing a check to:
Marshfield Fair, Attn: Workshops
PO Box 5
Marshfield, MA 02050-0005
cost is $30 each or $55 per couple.